Internet Technologies
There is a huge array of programming languages, server environments, image formats, development platforms & associated technologies in use on the world wide web and it can get confusing knowing your asp from your php, your Mysql database from your Cold Fusion or your Java applet from your Flash movie.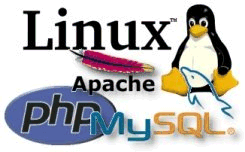 Confused?
If the previous paragraph doesn`t mean anything to you, don`t worry. We won`t baffle you with science. But if your interested to know more see our `Frequent Questions` section.
We use a small but carefully selected number of available technologies - the most widely used, fastest & most stable combination of Linux operating system, Apache webserver, Mysql database & PHP programming language which combine to provide the best foundations on which to build a successful website.