Blind Lemon (web design) Privacy Statement
Every relationship, whether personal or professional, is built upon trust and it is no different at Blind Lemon (web design). If you contact us we will treat your details with the utmost confidentiallity and never share any details with a 3rd party without your explicit consent.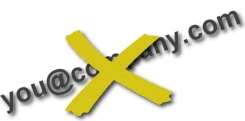 Furthermore, you can be assured that your email address will not be added to a mailing list because we don`t operate one (although there is an example in Facilities & Features). Unlike companies who send junk or spam email we don`t see the point in wasting time & resources on sending out mail that nobody reads.
This is the reason we do not put email addresses on websites because of programs called `link farms` that scour the internet for addresses to add to their mail programs. If you want to send us an email please use our `Contact Us` page.